New plastics.
More efficiency.
More lifetime.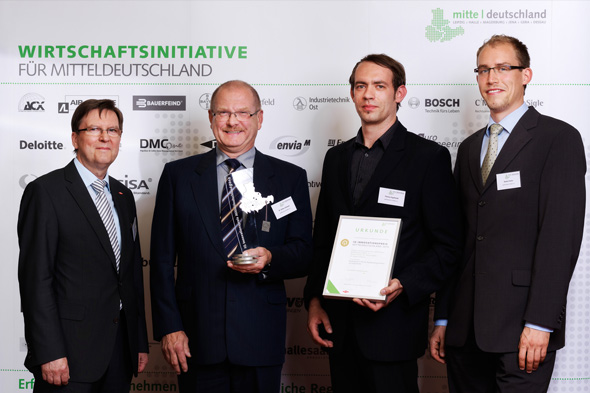 perfluorence is a spin-off from the Leibniz Institute of Polymer Research Dresden e. V. A completely new generation of high-performance plastics and lubricants are the subject of the innovation. Scientists have succeeded in chemically combining the additive polytetrafluoroethylene (PTFE) with plastics and lubricants.
This makes it virtually impossible for the components to segregate. This makes the essential difference to commercially available products which, due to gradual segregation, result in a limited service life of components (e.g. ball bearings) and high maintenance costs.
The advantages are: Good processability, unprecedented reduction of friction and wear, significantly longer service life of components and energy savings.
The intellectual father of the innovation is Dr. Dieter Lehmann.
LUBOFÉ
EP/AW additives for high-performance
lubricants

TRIBOFÉ
self-lubricating high-performance
plastics
CONTACT US
We have raised your interest?
Then do not hesitate and write to us.
We will then get in touch with you.
Your perfluorence GmbH

perfluorence GmbH
Heisenbergstrasse 55-57
50169 Kerpen
Fon (+49) 2237 6299 545
Fax (+49) 2237 6299 546